Welcome to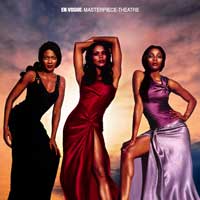 U
Members
Terry Ellis- Vocals
Cindy Herron - Vocals
Maxine Jones - Vocals [ex:Dawn Robinson]

CD's
Born To Sing - 1990 Remix To Sing - 1991 Funky Divas - 1992 Runaway Love - 1993 EV3 - 1997 Best of - 1998 Masterpiece Theather - 2000


En Vogue: From then to now

En Vogue is Cindy Herron, Maxine Jones and Terry Ellis ( Dawn Robinson ). The girls meet each other for the first time at a audicen for producers Thomas McElroy & Denzil Foster. 1990 the first album come out. "Born To Sing" was it called and it was a big hit in the USA with hits like "Hold On" and "Time Goes On". On that album you can hear classic soul with some dance tones. They started a trend of girlgroups. TLC, SWV, Jade, The Goodgirls, Brownstone and Xscape was other populer new female groups who hits the charts.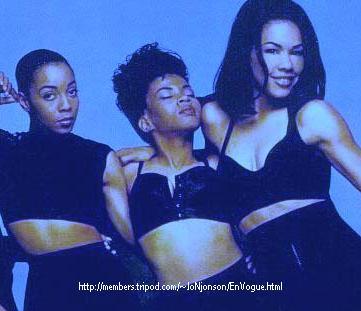 After the succés with Born To Sing they moved on to one of the best sellning album of 1992, "Funky Divas". The First single "My Lovin´" was a big hit all over the world and it was nomineded for best Dance Video at the MTV music video Awards. Funky Divas were not a classic soul album. Hip Hop tunes mixed up with soulpop, swing, dance and rock! Curtis Matfield´s song "Giving Him Something He Can Feel" was the next big hit for this group. But on the MTV Video Awards 1992 the shocked the people with the rockdance song "Free Your Mind". That song was a major hit all over the world.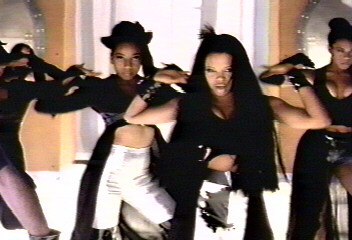 1993 the did a douett with F-Mob in "Runaway Love". In spring 1994 they haved a really big hit with "Whatta Man", this time together with Shoop-girls Salt-N-Pepa.
1995 they were in the major movie hit Batman Forever, they played small roles as corner girls. Cindy Herron has allso been on the movie Juice co-starring 2Pac. In feb´95 the new album should be done, but it never came. Insted Terry Ellis did a solo album called "Southern Gal", it was not a big hit. She got back to the roots with a funk soul album. 1996 they are back with the Billboard Top 10 hit "Don´t Let Go (Love)" from the soundtrack to Set It Off, allso including Simply Red, Bone Thugs-N-Harmony, Seal and Brandy.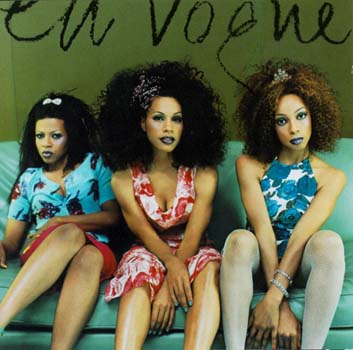 1997 they are back with the soulpop album "EV 3" and another MTV top 10 hit with Babayface´s "Whatever". Thr divas makes now music in Mariah Carey style. En Vogue had great performance on David Letterman show and MTV Movie Awards 97. No MTV Music award this year.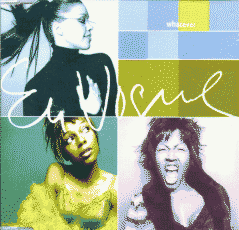 The first 6 month of 1998 it has been pretty quiet about En Vogue. Then they did a new song to the soundtrack "Why Do Fools Fall In Love". The song is out on CD-single is called "No Fool., Noo More". So far the single havent been a hit anywhere. No video for is is out yet.


In 1999 it has been pretty quiet about En Vogue. The Best of CD came out in US
Pic from http://www.envogue.cc
In 2000 they are back in style with Masterpiece Theater! "Beat Of Love" is a cool rnb song, "Dogs" is a classy rnb rap pop song. "Riddle" is a mixture of "Whatever" and "My Lovin". "Whatever Will Be Will Be" is a powerful soul ballad. "Sad But True" feels like it could be on "Born To Sing". Pretty dark track. "Work It Out" is a slow jam track.
En Vogue are the classy girl group. Buy the new album for the best rnb and modern soul you can get today, year 2000.
EN VOGUE:FUNKY DIVAS WEBSITE gives you free music:
En Vogue - I Love You More(cut off the MT album!)
Lena Philipsson - Make It Right from Lena Ph Web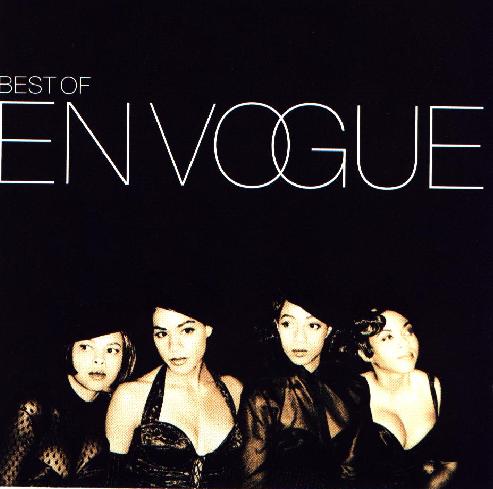 Maxine Jones Leaves The Group! Rumors says that Maxine have left the group, to get more time with her family.
En Vogue - dropped by their own record company Elekta! It hasent been officially confirmed yet.
Dawn Robinson has left Lucy Pearl. She want to do her solo album now. Lucy Pearls latest single "dont mess with my man" is one of the bigger rnb hits in europe right now! Dawns replacement is Joi.
Dawn Robinson Signs deal with QVC. Rnb star Dawn, Ex En Vogue/Lucy Pearl get her record deal for her solo album. The album will be out in Spring 2001
Dawn told MTV about her En Vogue time: "With En Vogue,we were never allowed
to write our own material. I think Lucy Pearl was a more credible band,
because we all had a part in the sound."
— Dawn Robinson
New En Vogue Single? First album cut from MT was "Riddle", did go go well in Europe. Many have talked about "Love U Crazay" will be the fallow up. Or is En Vogue, not In Vogue anymore?
Masterpiece Theater
En Vogue's new album, Masterpiece Theater is now out in stores. The song "Riddle" is a hit in Europe. The album hit the Billboard at 67 in May 2000.
Dawn Robinson left En Vogue. And Lucy Pearl too. Lets hope for a funky diva solo album!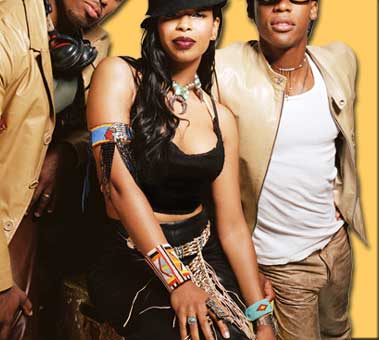 Click on picture for see the Too Gone, Too Long Video!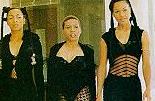 Download a FREE En Vogue song!
En Vogue Download Zone(includes free Audio files)

UBL (the only place to find links to band pages)
RNB Elite Site - good r n b site
Feed back
Please E-Mail your remarks or questions to envogue@hotmail.com