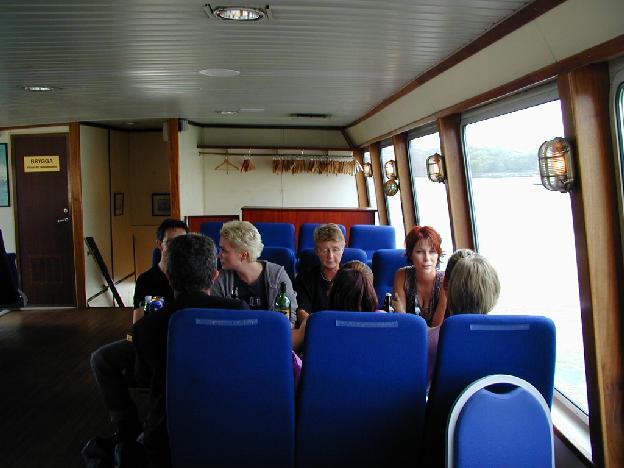 Karyn, Agneta and Stina, trying to have a seroius talk before they had drink to much!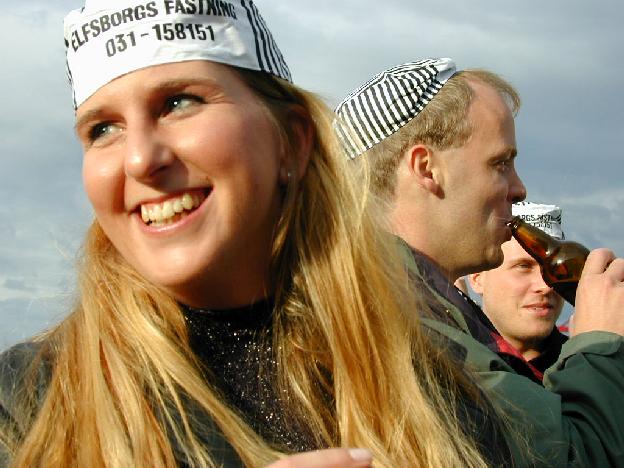 Åsa B smiling for the world and Danne have found something he like - beer!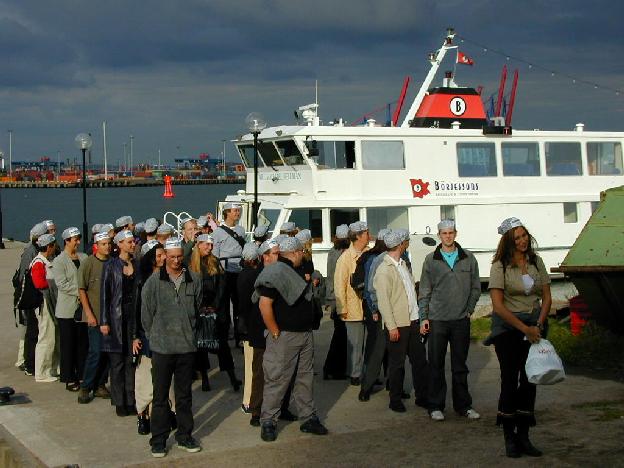 Now we have left the boat. Stand inline! Me, PeeJay, Helene and little Oskar in the front row.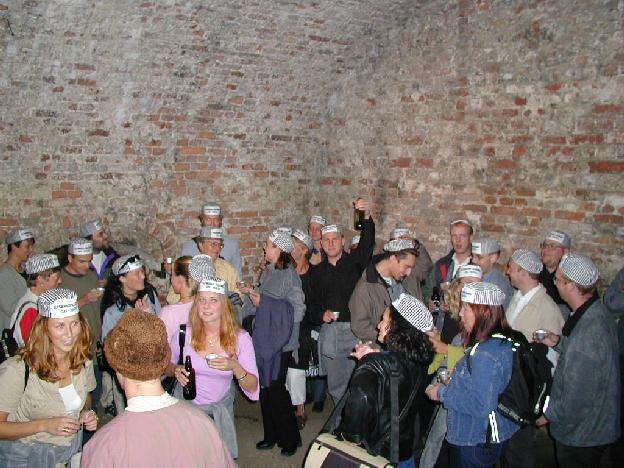 The gang in a old prison hole! To eat: Swedish Knäckebröd.To Drink: Swedish Abslout Vodka!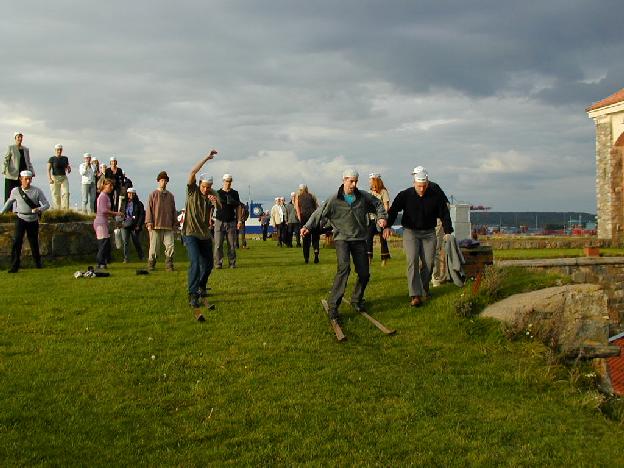 Now to the Olympic Games! Oskar skiing on the grass. Seem to win over Christian.
More pictures =>> Click Here!