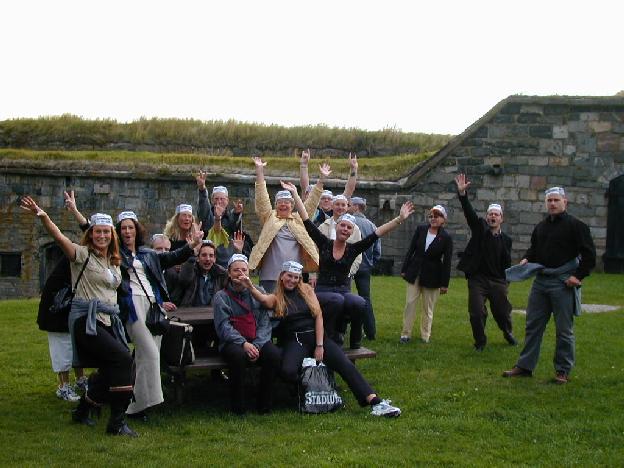 No - we´re not only smiling for the cam - we are thsi way when we are together. Party people!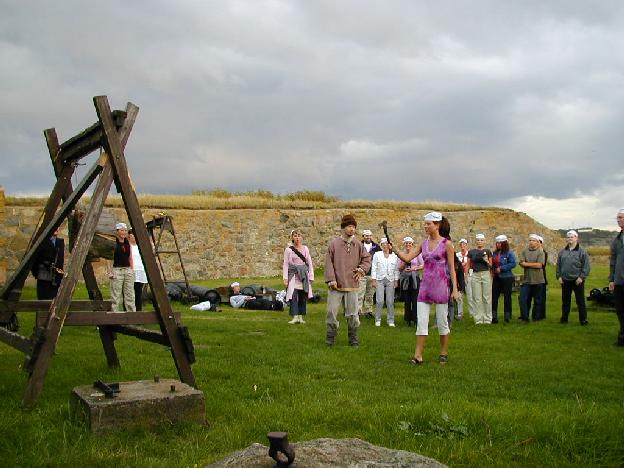 Pia aims and will she strike? If i remember correctly - she strike! the sky is dark, what did u think, its Gothenburg 2000!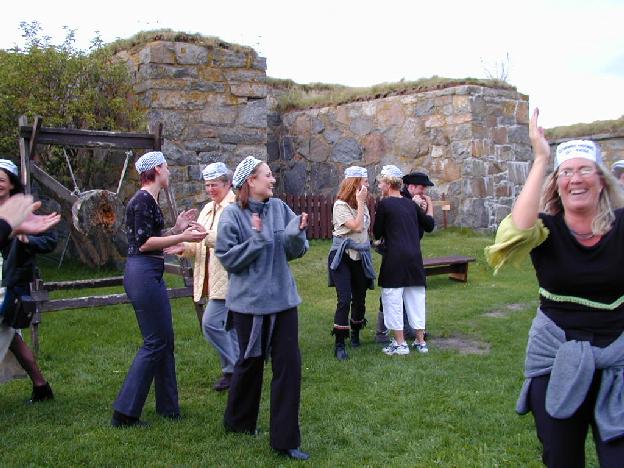 Annelie my sis in action, but Åsa I not far behind. Behind her we have Madde & the Bozz, jazzing!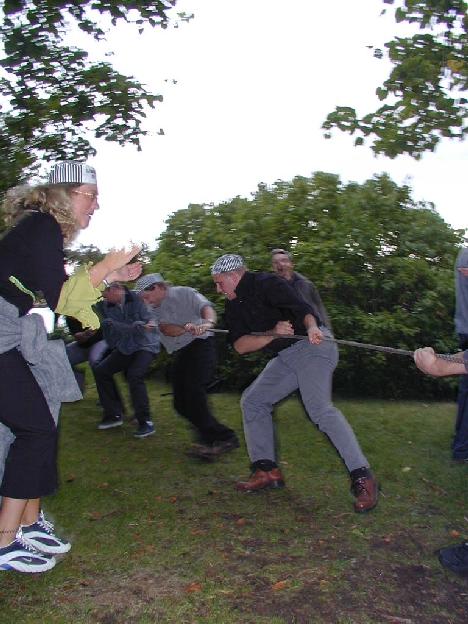 The Olypics contiue. Jocke, Stefan and me try our best...and yes we were the winners!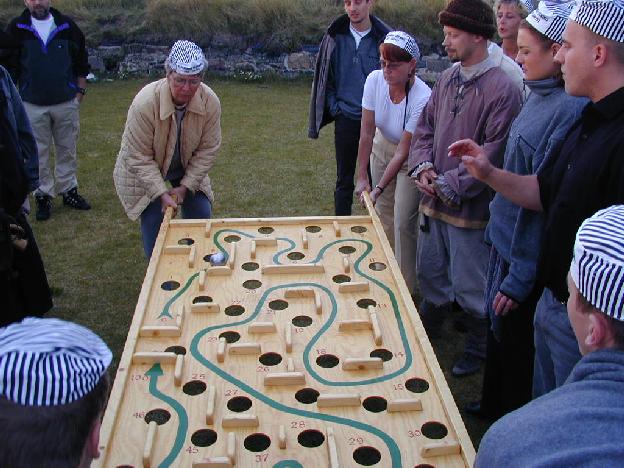 This game is hard. When they did this, we others were drinking red wine and had even more a good time :-)
More pictures =>> Click here