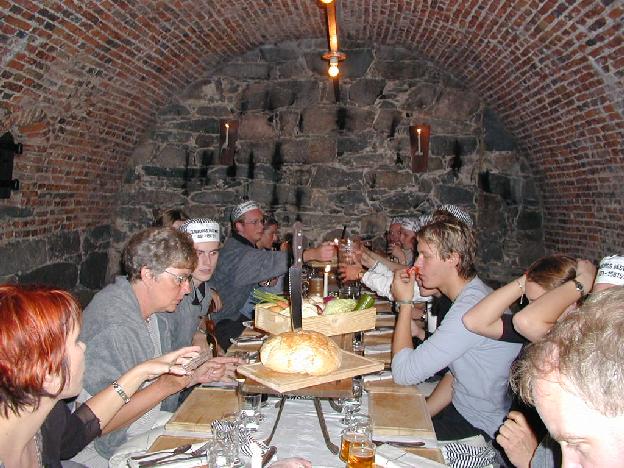 So people - lets eat & drink so much we ever can!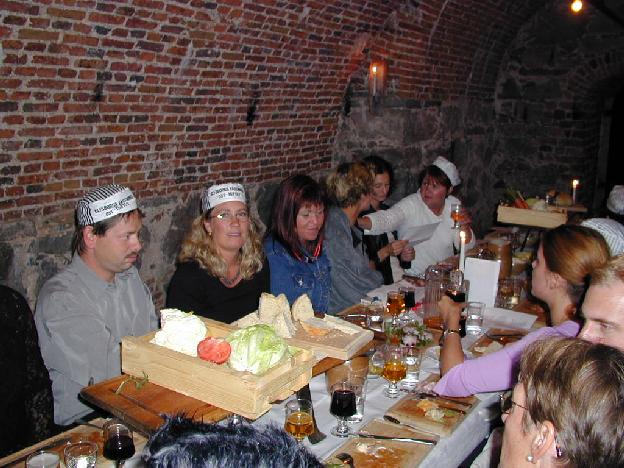 Like you see, there are some good things for the body, see the green stuff at the picture. Wierd, thats the only thing left!
Lovely Stina smiles...maybe becourse there are even more beer infront of her! She´s our Mariah Carey! Sings very good!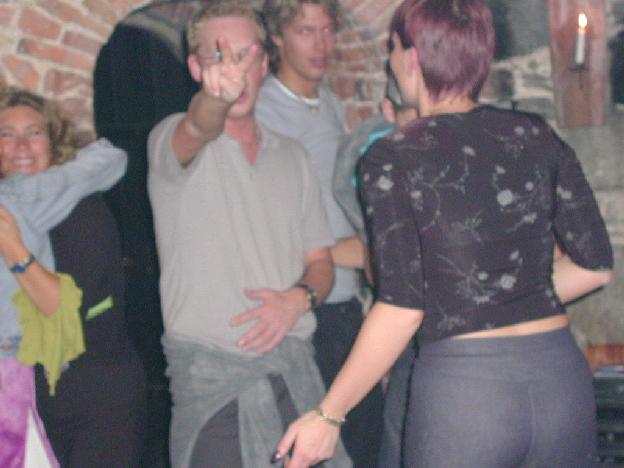 Me, Madde, Annelie, Sebbe...some of the people who had just dance to "I Turn To You" with Mel C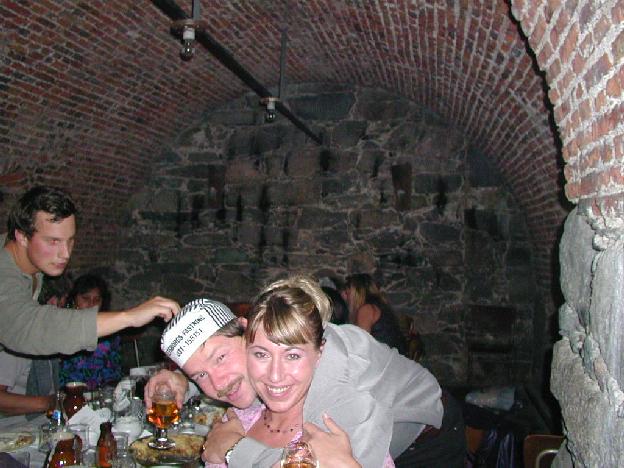 Stefan has found Lotta G, and she seems to like it!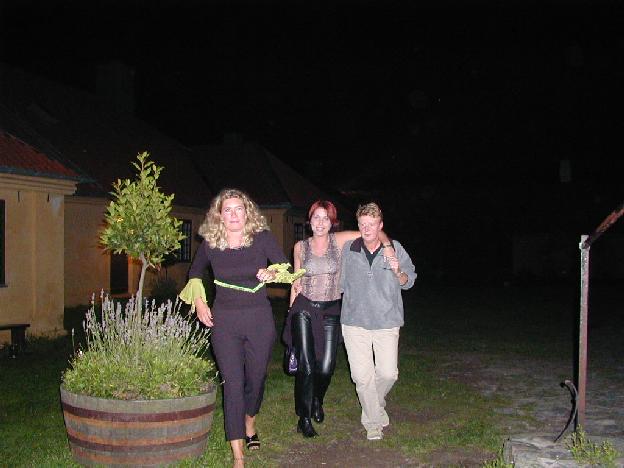 Annelie, Stina & rock n roll Agneta out walking....The Spice Girls! Girl power or what?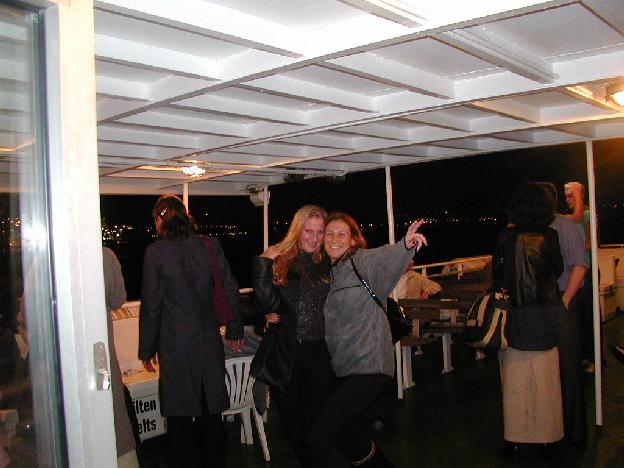 Åsa B & Helene B in a party mood on a boat in the middle of the big sea in Gothenburg! hmm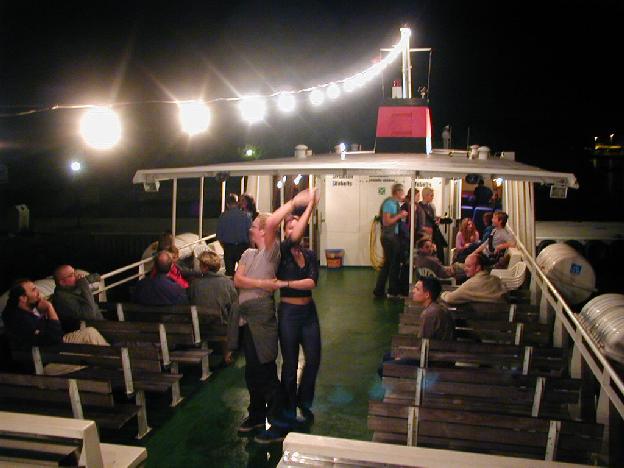 So, like every party we have to do this. Madde gets me on the (dance) floor, trying to do something-look-like-dance!